Cosmetic Dentistry Restores Smiles
The practice of dentistry at El Paso Viva Dental encompasses an amazing array of services and procedures, all with a common goal: to help you to preserve your natural teeth as long as possible, ensure your oral health, and keep you looking and feeling great throughout life.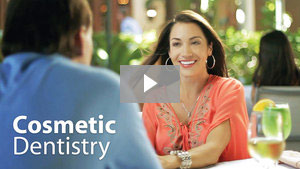 There's so much that can be done these days to improve the appearance of a person's smile — at any age. From powerful, professional whitening treatments to amazingly realistic porcelain veneers to state-of-the-art dental implants, there's a wide range of exciting possibilities.
The first step in any smile makeover is a thorough dental examination to make sure that your cosmetic problems really are just that, and not a sign of underlying dental disease. Once your health has been established, your smile can be cosmetically enhanced in a variety of ways.
Cosmetic Dentistry Procedures
Modern dentistry offers a wide range of services to make sure your teeth stay healthy, function well and look great. These procedures include:
Enhance your natural smile with our Cosmetic Dentistry procedures! For more information, call El Paso Viva Dental at (915) 751-1007 to schedule an appointment!